Calendar
NMBS - The Smartest TrainBrain
1 Dec 00:00 - 12 Dec 00:00
Location: nvt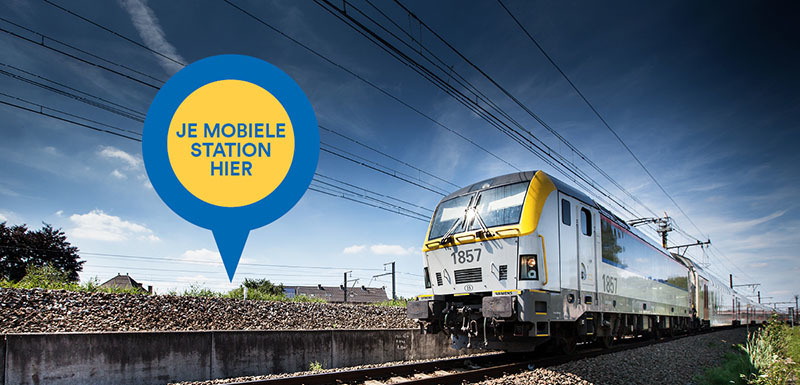 Beste student,
Al voor de 6de keer organiseert NMBS The Smartest TrainBrain; een wedstrijd gericht naar ingenieursstudenten. De uitdaging voor dit jaar luidt als volgt: bedenk het mobiele station van morgen.
Naargelang je studierichting kan je een andere focus leggen:
Focus op (elektro)mechanica Je streeft naar een oplossing die zo energieneutraal mogelijk is. Focus op bouwtechnieken of architectuur Je treedt in detail over de beste materiaalkeuze en bouwtechnieken. Waarom zou je hier je tijd insteken? Omdat je kans maakt op fantastische prijzen! De winnaars gaan aan de haal met een iPad. Het team dat op de tweede plaats eindigt krijgt reisvouchers t.w.v €200 per teamlid. Het derde team wint een pocket printer.
Hoe ga je van start? Zoek minstens één en maximum 3 teamgenoten en buig jullie over deze vraag. Meer info vind je op www.thesmartesttrainbrain.be
We verwachten je antwoord ten laatste 1 december 2019 in onze mailbox railjobs@hr-rail.be
Is jullie inzending bij de beste 12? Dan verwachten we je op 12 december 2019 aan het station van Mechelen waar jullie het ingezonden idee/concept komen voorstellen aan een jury van ingenieurs.
Zin in? Wacht dan niet langer! Surf naar www.thesmartesttrainbrain.be en ga aan de slag.
Heb je vragen? Stel ze gerust via railjobs@hr-rail.be