Calendar
Internship Fair
14:00 - 19:00
Location: Business seats - OHL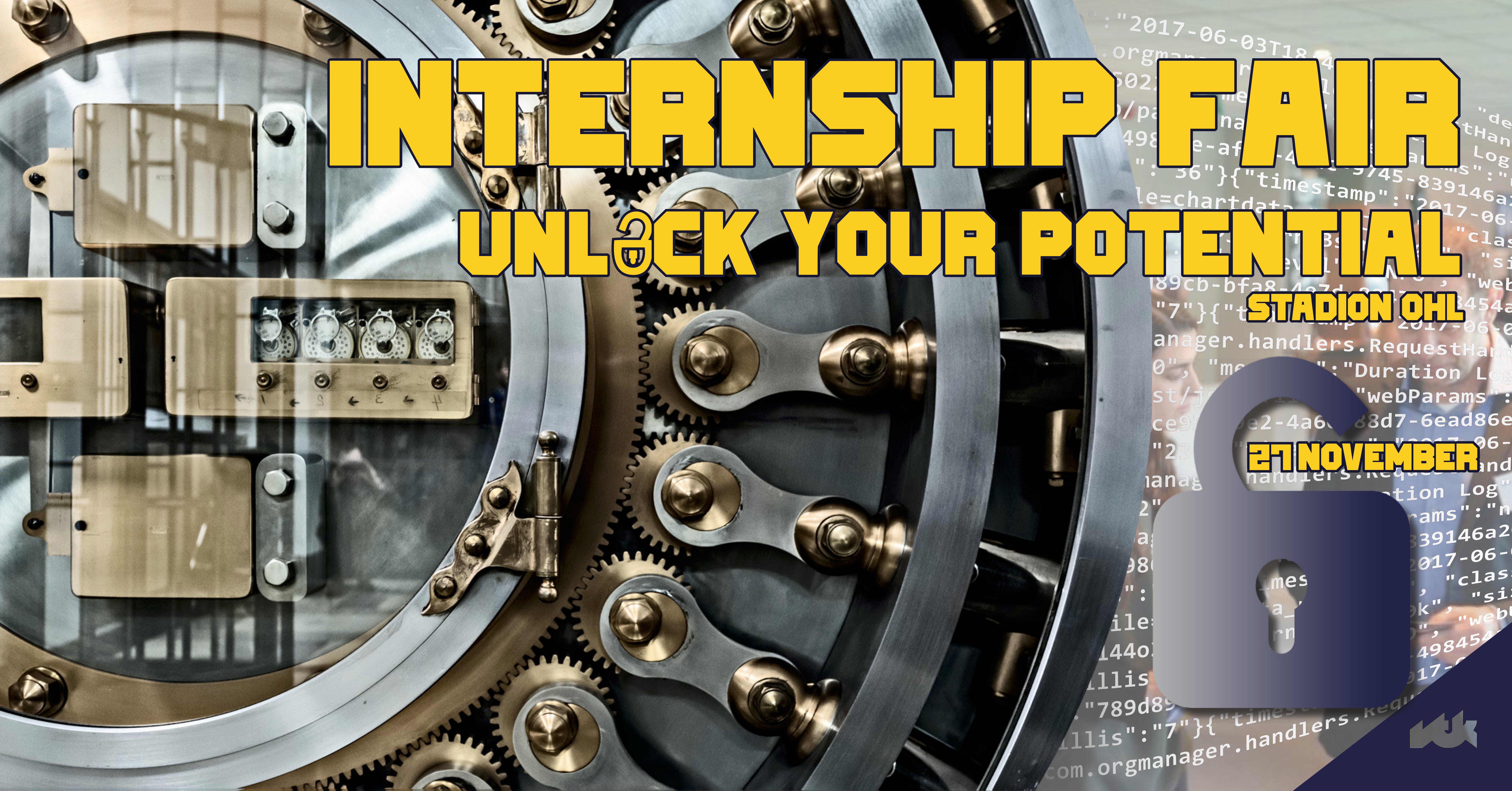 Subscribe at on.vtk.be/vtkinternshipfair Deadline: 25/11 - 23u59
Are you looking for an opportunity to experience how it is to work as an engineer in a certain company? Do you want to get to know a company and the working atmosphere? Do you want to combine a course with a unique opportunity to unlock your potential? Then an internship is something for you! And the best place to start looking for one is the VTK Internship Fair.
The VTK Internship Fair takes place in the OHL Stadium on 27/11 from 14h-19h. You get the chance to network with more than 40 attending companies and ask them all your questions. The internship responsibles from the Faculty of Engineering Science will be there to answer all your practical questions about internships all everything that comes with it.
There is something for everyone:
2nd Bachelor: Come and look around to explore your possibilities for next year. So you are prepared for the application process next year!

3th Bachelor: An internship is the ideal way to get some experience before your master. It is a great way to learn if a specific field is something for you and select the courses you want to follow in your master.

Master students : An internship is a great addition to your resume! It shows that you are motivated and have some experience. Students that do an internship get to know the company a little better, so they can decide if they want to work there after graduation. The company also gets to know you, so it may be easier to apply. Some companies also offer thesis subjects, they might have something interesting!
Attending companies: Amazon, ArcelorMittal Belgium N.V., BASF Antwerpen, Bluecrux, Boston Consulting Group, Cegeka, Colas, Colruyt Group, Corilus, DataCamp, Deloitte, DEME, dpgmedia, Exellys NV, ExxonMobil, Fourcast, Fugro Belgium, Houben nv, Humasol, IAESTE, JIKODA, Kapernikov, McKinsey & Company, Microsoft, Newtec, Nokia, Qplox, Renotec, SCK•CEN, Sopra Steria, sweco, Thales Alenia Space, Tractebel, TREMEC, TucRail, Twipe Mobile Solutions NV, UZ Leuven, Viabuild, Vision++ NV, Wegen en Verkeer, WILLEMEN GROEP NV